Working in Extreme Conditions and Monitoring Employee Hydration.
Topdrill understands that the extreme environments that our field teams operate in can be very dangerous if the risks are not properly managed. Heat related illnesses have the real potential to kill.
As a business we monitor the hydration levels of our staff in real time to ensure they are safe from environmental hazards whilst on the job.
The decision to use the MX3 in place of the standard refractometer was a direct result of our commitment to safety.
Incidents are never ideal and at Topdrill we do everything we can to prevent them. However after an incident that occurred, an investigation was carried out and through our continual improvement processes we started working toward a safer working environment for our staff.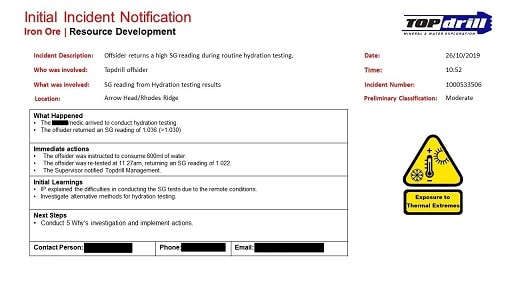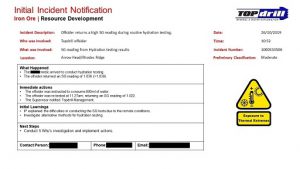 A site medical officer arrived to conduct hydration testing. The offsider at the site returned an SG reading of 1.036 (>1.030). This is a high SG reading for routine hydration testing.
Actions were immediately taken to bring the offsiders hydration levels back into an acceptable reading. Following this an investigation was made into the incident to help develop and implement new methods for being able to consistently monitor and keep our Topdrill operation teams safe.
Due to the inevitable hot temperatures in the Pilbara and other areas of WA, proper hydration and quality monitoring has been our highlighted focus.
As a company wanting to attract women to the industry, we need to look at options available to ensure processes are and can be followed.
Historically we have used urine and a refractometer which, given the environments in which we work, was less than ideal, as collecting samples for monitoring was not always possible to do whilst maintaining individuals privacy.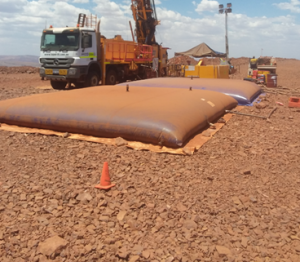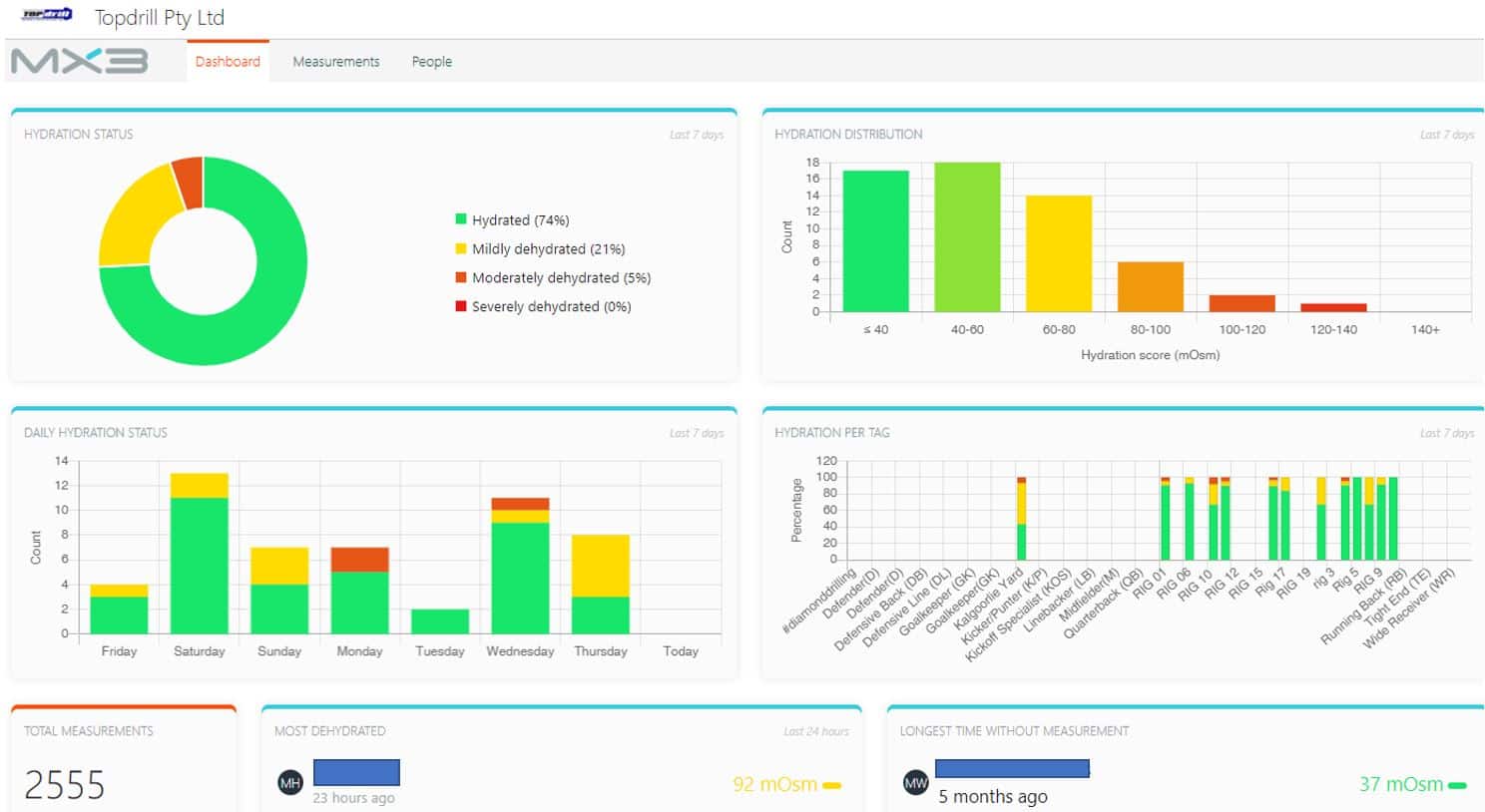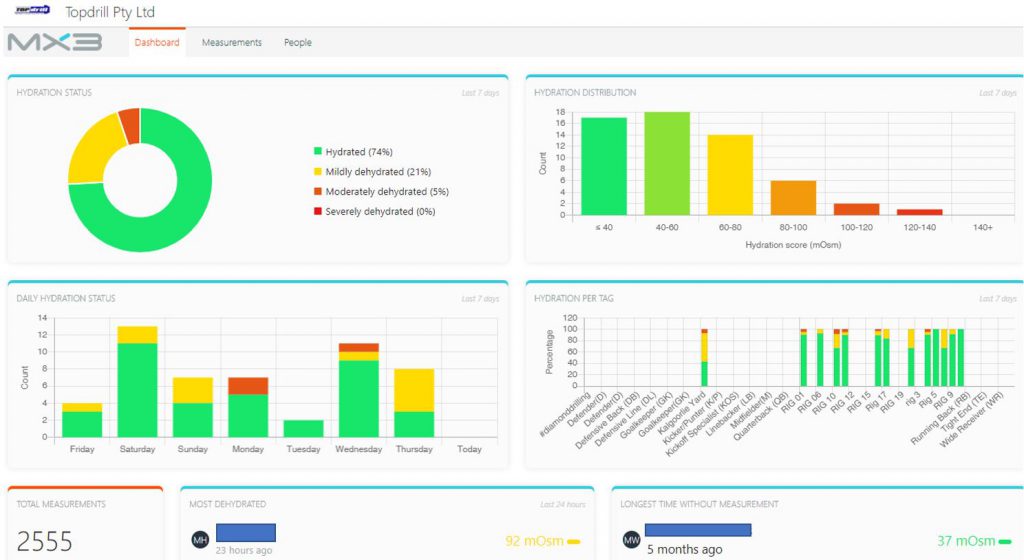 The MX3 is scientifically proven to measure biomarkers from saliva and has the following features and capabilities;
Features and Capabilities
Portable; Use the MX3 LAB anytime, anywhere. Simply take a quick saliva sample in the field.
Reliable; MX3 is scientifically proven to measure biomarkers as accurately as a lab osmometer.
Immediate; Hydration level is recorded within seconds of taking a saliva measurement and results immediately upload to the app. Individuals have access to their data at point of test and can self-monitor and manage their own hydration levels.
Reusable; The MX3 can be reused. Just replace the disposable test strip after each measurement.
Simple; Saliva measurements are made simply by placing the strip on the tip of the tongue.
Flexible; Can be used with or without Bluetooth or internet access. Measurements can be taken anytime for immediate readings, then stored for later upload.