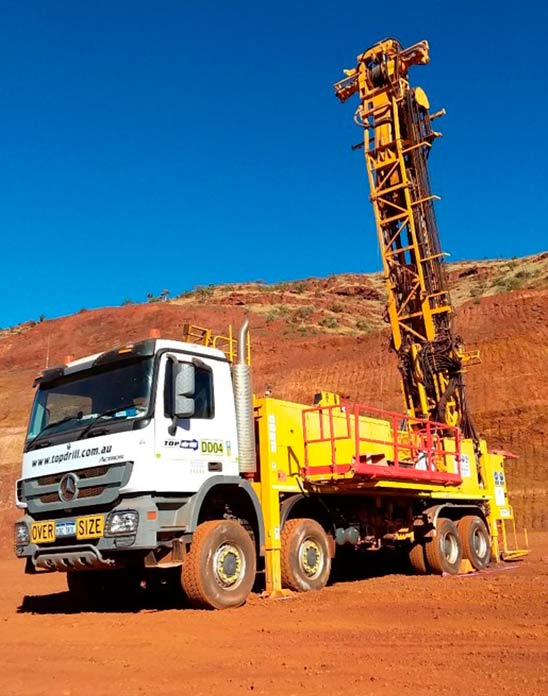 Rig Details
Topdrill has 8 Sandvik multi-purpose DE840/880 Drill Rigs.  These machines perform diamond coring, directional drilling, geotechnical drilling and rotary mud drilling. Topdrill have upgraded their DE840/880 drill rigs to incorporate the latest in hands free drill rod handling solutions.
The Sandvik DA555 rod handler fitted to the rig's allows true hands free rod handling, whilst maintaining a small machine footprint.
A hydraulic rod breakout tool and rod spinner completes the package and provides a safer and more productive work environment for our employees.
Model

SANDIK DE840 / DE 880