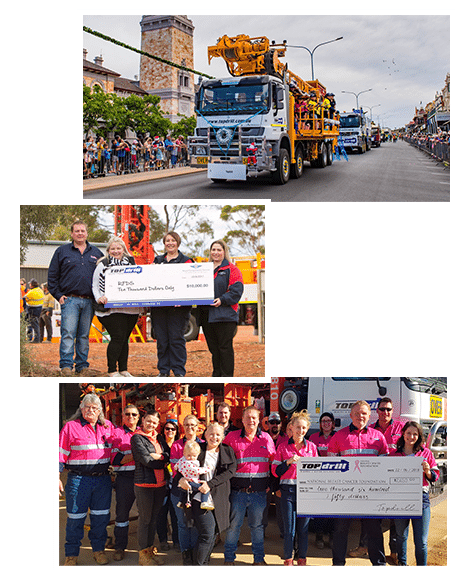 The Goldfields is a truly diverse and unique region and Topdrill is proud to be a part of this community.  Topdrill adheres to a local sourcing policy, and actively aims to support businesses of the Goldfields.
Our goal is to be an active and contributing member to a special part of Western Australia.  Topdrill is a family focused business, and is always searching for ways to give back to the community. We believe in supporting charities that form important foundations within the Goldfields.
Our employees represent a true reflection of the community in which we live and work.  In 2017/18 Topdrill increased its female participation rate and currently employees over 20% females in its field crews.  This exceeds the industry standard of 17%.  Topdrill is at the forefront of diversity in the workplace, with a priority of having all women drilling crew by 2021.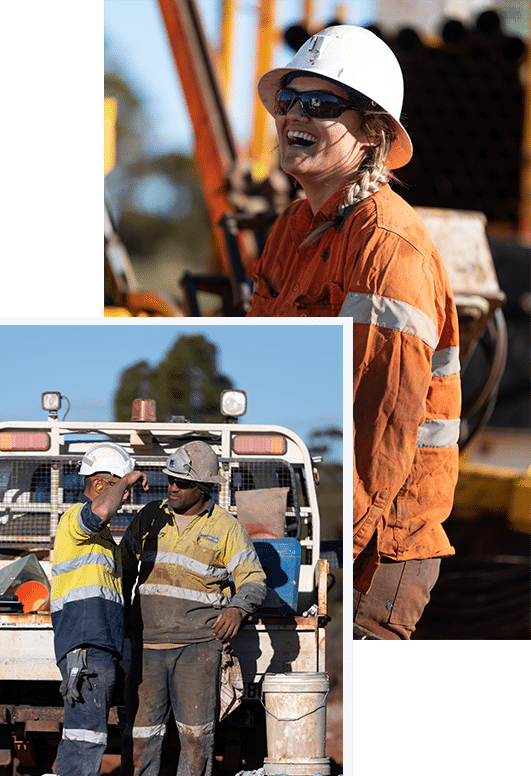 Topdrill strives to provide and maintain a healthy workplace for our people.  We are committed to recognising the importance of every staff members mental and physical health.   We provide education and information regularly to support staff to self-manage their own fitness for work.  We aim to provide staff members with systems that can support in times of need.  For example, Topdrill has linked with BSS to provide an EAP system available to staff and their families.
EAP system
Topdrill has an Employee Assistance Program (EAP) that provides professional and confidential counselling for a range of personal and work problems. BSS Employee Assistance has been chosen as the Topdrill EAP Provider.
Regional Counselling Services
Topdrill utilises a counselling program to support staff when they are facing hard times in life.  This allows staff members to access assistance and counselling services for themselves and their family.  Based in the Goldfields, this service is available to all staff, contractors and clients.
Training Programs
Topdrill is committed to the training and education of all staff, to ensure they attain the skills and knowledge to contribute to the delivery of safe, productive drill programs.  Our training is based on competency based training and external certification programs.  Our goal is to provide staff with training and certification to support their career in the drilling industry.